Manage Your odrive Account
ACCESS ACCOUNT INFO
From odrive, you can open the odrive web client via the odrive tray menu by selecting "Manage storage": 
You are taken to your home page which we call "My odrive". This page gives you a full view of all your odrive – your storage links, shared links, shared spaces, and encrypted folders. There is a separate tab for each of these items.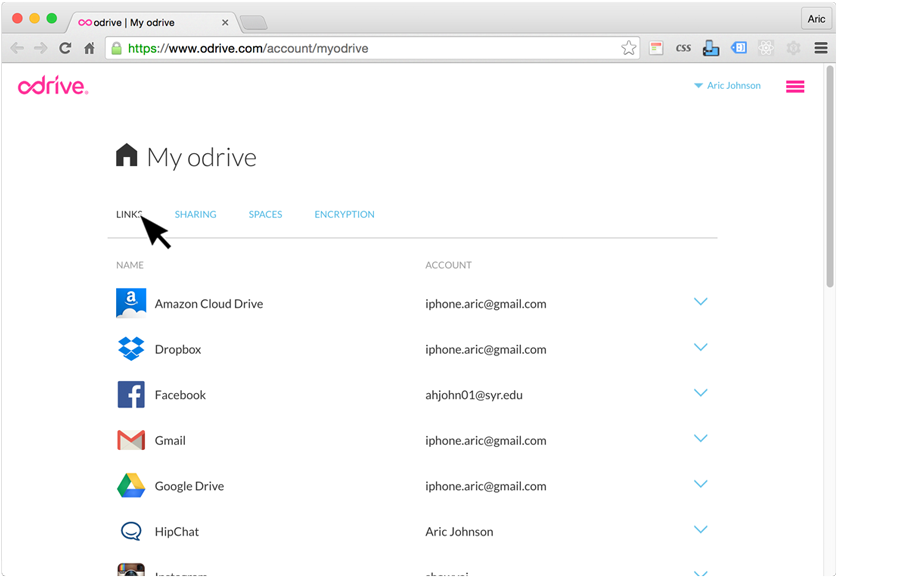 From their respective tabs, you can create a new Link, Space or Encrypted folder by clicking on the "+":
For any specific item, you can find a blue carrot to the right of it that will enable you to take an action on it.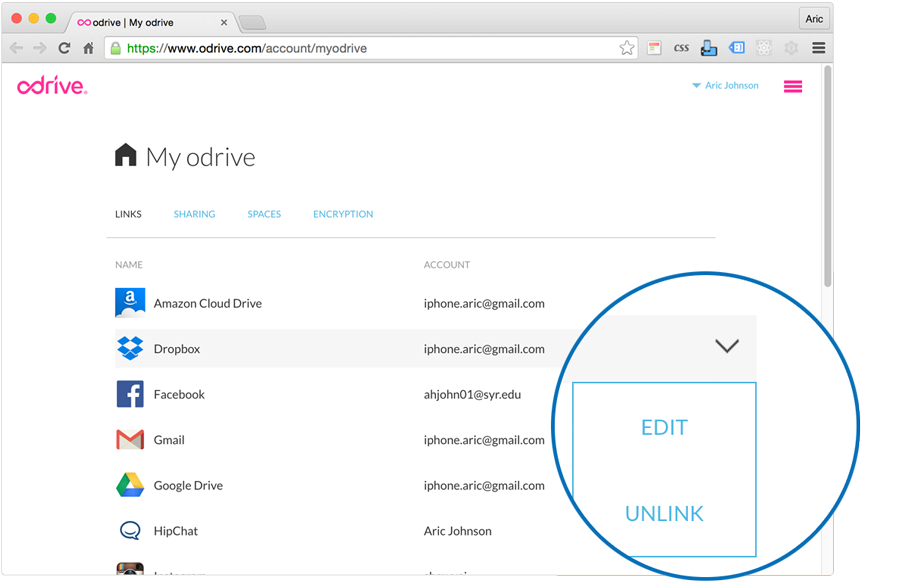 ACCOUNT MANAGEMENT OPTIONS
The odrive account menu is in the top right corner and can be used to monitor or change your account settings.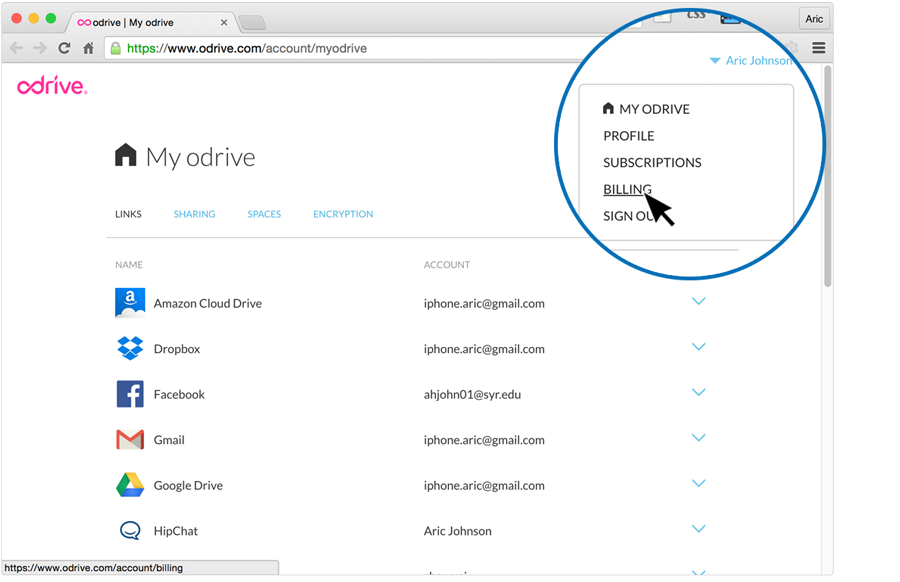 Access your account and billing information by clicking your user name in the right hand corner.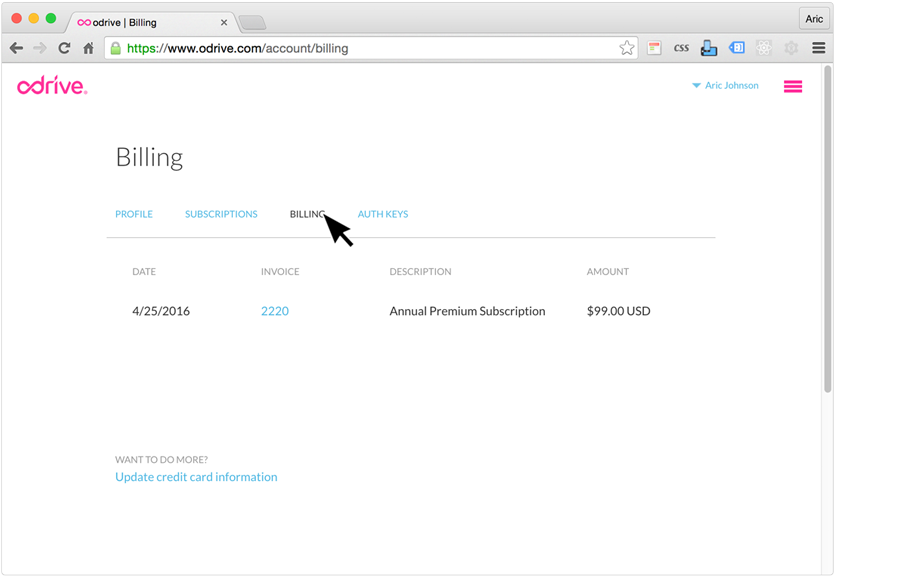 Access odrive product and company information by clicking on the pink hamburger in the upper right hand corner.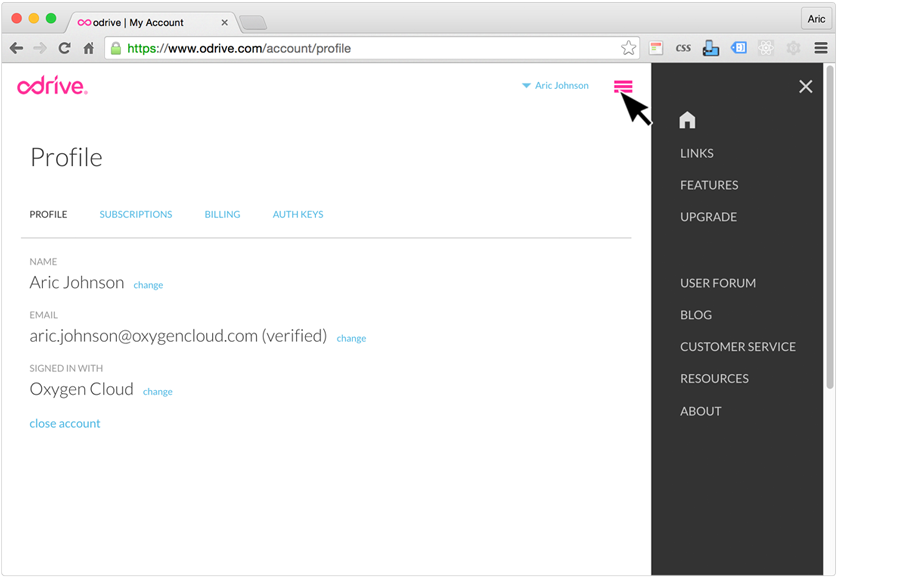 Updated about 2 years ago
---